Once upon a time, the prospect of staying at home was exciting – visions of duvet days, Netflix marathons and the spontaneous online workout. Now we're faced with the harsh reality: many of us not knowing which day it is, feeling too demotivated and sluggish to work out, with questionable sleep patterns. You might be surprised to hear that fitness trackers provide a solution to each of these issues, and here's why:
Workout motivation
A fitness tracker helps define your goals to keep you focused and motivated, whether your aim is to lose weight or increase your activity level. One of the most popular is the daily steps target. You're probably sick of hearing people mention their 10,000 steps – but being aware of your activity is key, and moving more improves your posture, mood and energy levels.
Trackers pick up when you've begun a workout and record your personalised fat burn, cardio and peak heart rate zones to optimise your effort, giving an insight into how YOUR body works. Why wouldn't you explore how far you can push yourself? A tracker removes any guesswork and helps optimise your time during a workout.
Of course – as the name implies – you can also track your progress which is crucial when starting a new routine. It gives you the opportunity to adapt your workout to meet your goals. You're in constant control of your fitness plan and your tracker enables you to easily see the results.
Heart Rate Monitor
Using a device that monitors your heart rate helps you train more effectively and – should you have any health problems – to not overdo it. By tracking your fitness progress over time, it will indicate if you need to increase your exercise difficulty level to ensure your heart is working harder. A fitness tracker makes you more mindful of your decisions and helps you check in with your heart.
Improves Sleep Patterns
The quality of your sleep has a significant impact on your everyday life. Good sleep aids your memory, helps you to focus and reduces stress. Most fitness trackers remind you to wind down before bedtime and help establish a routine. They track your movements while you're sleeping and prompting you to change your habits when necessary.
Fitbit Charge 4
MyActiveDiscounts is thrilled to have teamed up with Fitbit, giving employees savings on the perfect tool for a lockdown lifestyle. The Fitbit Charge 4 is a comfortable little device which sits on your wrist and makes you hyper-aware of your activity output. It tracks the distance you travel with its new GPS feature, the number of floors climbed, calories burned and more. If your activity output is low, it gives you a polite reminder to get off the sofa and get active. It doubles as a sleep tracker, identifying when you're having interrupted sleep to help you establish a healthy routine. Plus it even has breathing exercises!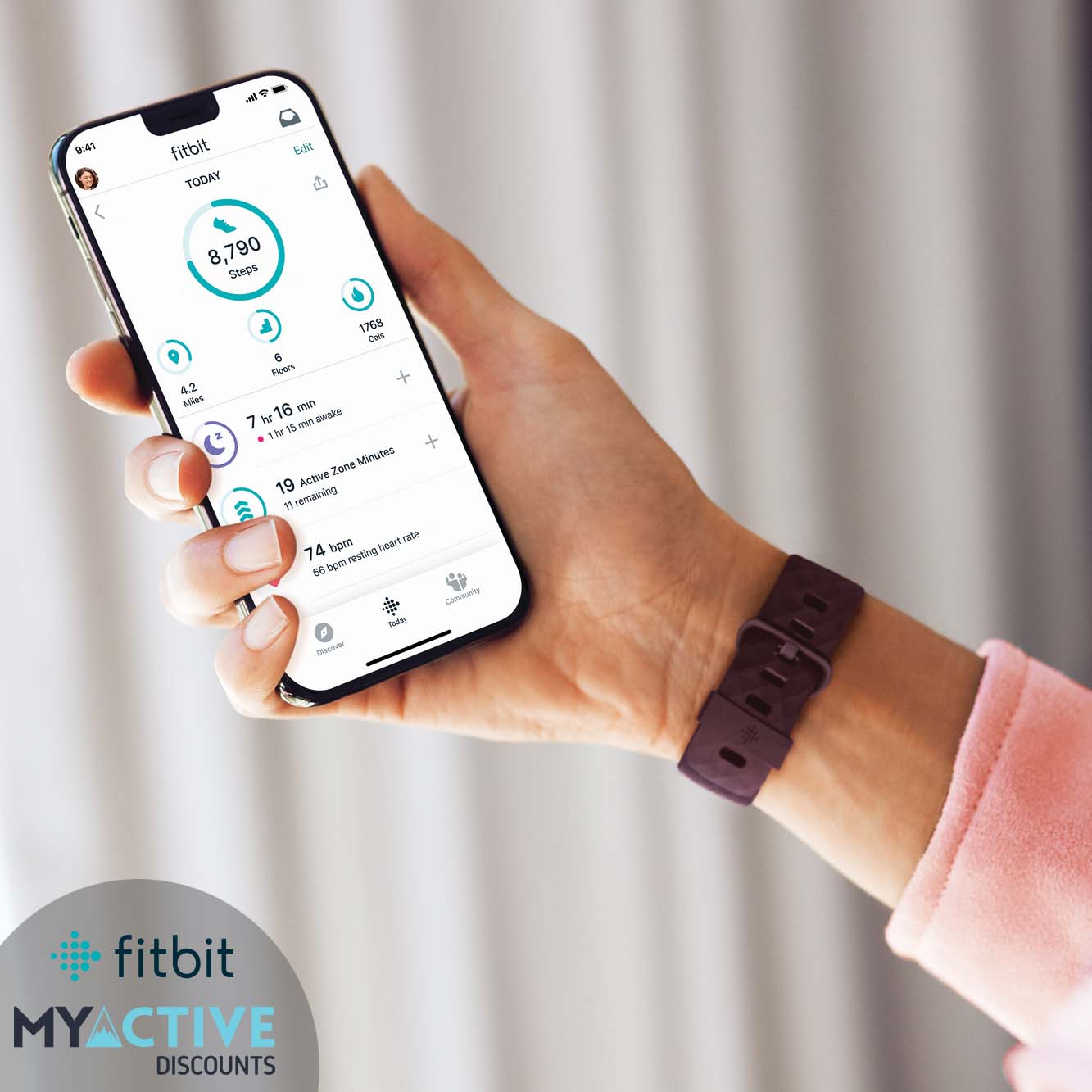 Interested in offering your employees access to discounts on Fitbit and more?
Contact sales@incorpore.co.uk for more information on our MyActiveDiscounts scheme.
Read more: Fun exercises for those who hate working out
Disclaimer – Features and functions of activity trackers vary from device to device. Always check carefully on suppliers' websites.