The average Brit consumes a huge 3,500 calories on Christmas day! Which may come as no surprise when we think about our most loved Christmas treats. Mince pies, a box of celebrations, mulled wine and Christmas pudding are all festive staples. But enjoying ourselves doesn't have to mean feeling guilty afterwards. In fact, certain festive foods are packed with vital nutrients and health benefits.
We've put together a list of our favourite Christmas foods to help you feel less guilty over the festive period.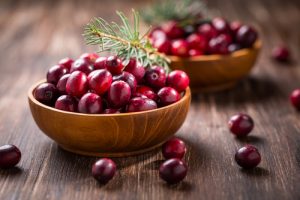 Cranberries
Cranberries contain high amounts of vitamin c as well as plenty of antioxidants which help to boost our immune system, prevent heart disease, and can even improve mental health.  Plus, they're great for supporting liver functions – ideal after all the celebratory drinks!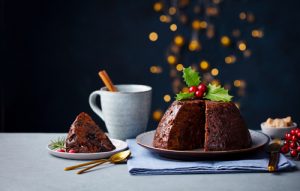 Christmas pudding
Traditionally, Christmas pudding isn't so healthy. Most shop-bought versions contain a high amount of sugar, calories, and saturated fats. However, making your own could be the answer to a more balanced Christmas day diet. The dried fruit is a great source of potassium, which can prevent high blood pressure, improve kidney health, and support bone and muscle maintenance. And there's even more to celebrate as a generous portion of pud can also provide you with a reasonable amount of fibre and iron!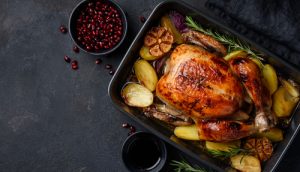 Turkey
As the Christmas dinner centrepiece, this lean meat is a great option to lessen your fat intake. Compared to other meats, turkey is naturally high in protein, containing about 28 grams per 100 grams of meat. Which is more than half the recommended daily amount for the average adult. As well as being rich in protein, turkey is a good source of selenium, which is important for the normal function of the immune system.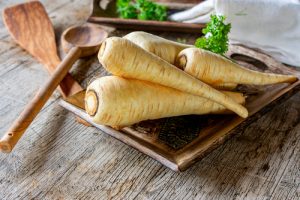 Parsnips
Most of a parsnip's fibre is soluble fibre. A high amount of soluble fibre in your diet is linked to a decreased risk of diabetes and high blood cholesterol. Diets that include plenty of high-fibre foods like parsnips may also help prevent heart disease, cancer, haemorrhoids, obesity, stroke, and diverticulitis.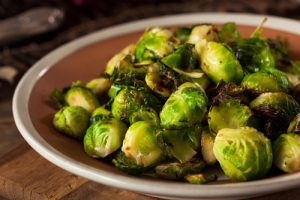 Brussel sprouts
Love them or hate them, Brussel sprouts are possibly the healthiest of all the Christmas foods! Much like carrots and sweet potatoes, Brussels sprouts are rich in carotenoids, nutrients that can be converted to vitamin A. Eating foods with carotenoids is associated with improved eye health and preventing eye damage caused by blue light.