Challenge your staff, boost morale and have some fun in the mud with Tough Mudder. They motivate staff to exercise more and increase their current activity levels, along with providing the perfect team bonding opportunity.
If you are interested in learning more about Tough Mudder, have a read of some more information below: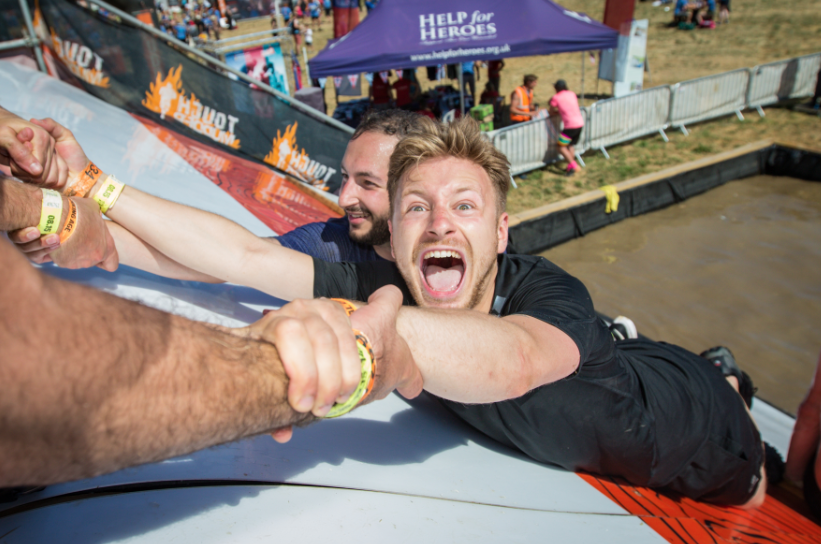 Tough Mudder is a team-based experience that encourages people to work together to overcome obstacles. Based on the principles of teamwork, camaraderie and personal accomplishment Tough Mudder allows everyone the chance to step out of their comfort zone and ask themselves, "When was the last time you did something for the first time?"
Tough Mudder events range from 5 Kilometres to 24-hour endurance races, however, the 2 most popular formats are Tough Mudder 5K and Tough Mudder Classic. Both are teamwork focused, untimed challenges that are not a race. Each course features the best obstacles in the world. Period. Engineered to test you, your teamwork and help you overcome your fears. Tough Mudder 5K features 13 obstacles over a 5-kilometre course while Tough Mudder Classic features 25 Obstacles over an 8-10 mile course.
You're never alone at a Tough Mudder event. Every Mudder is there to help you complete the course cross the finish line and earn that headband.