Your Wellness Hub provide a wide range of wellness solutions that can be tailored to your company's programme to meet the needs of your employees. Your Wellness Hub believe that employees living a more active lifestyle are healthier and more profitable for you, therefore why not organise a workout at your office to engage employees, recharge the batteries and bring a fun social element to the day. Summer is the perfect time to take your workouts outside and Be Military Fit will bring the workouts to your office!
Interested in learning a little bit more about Be Military Fit? Then have a read below of our Q&A with them.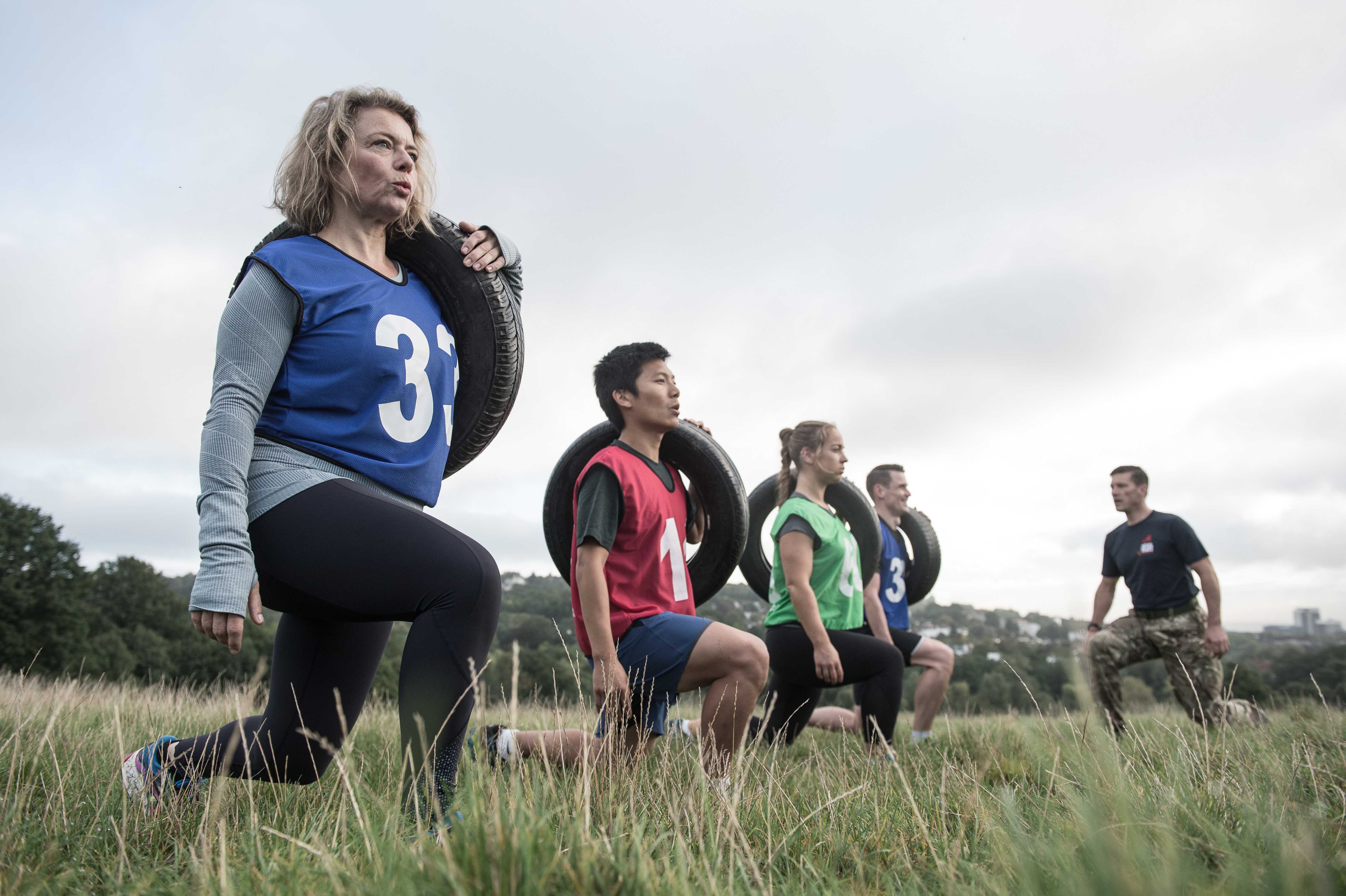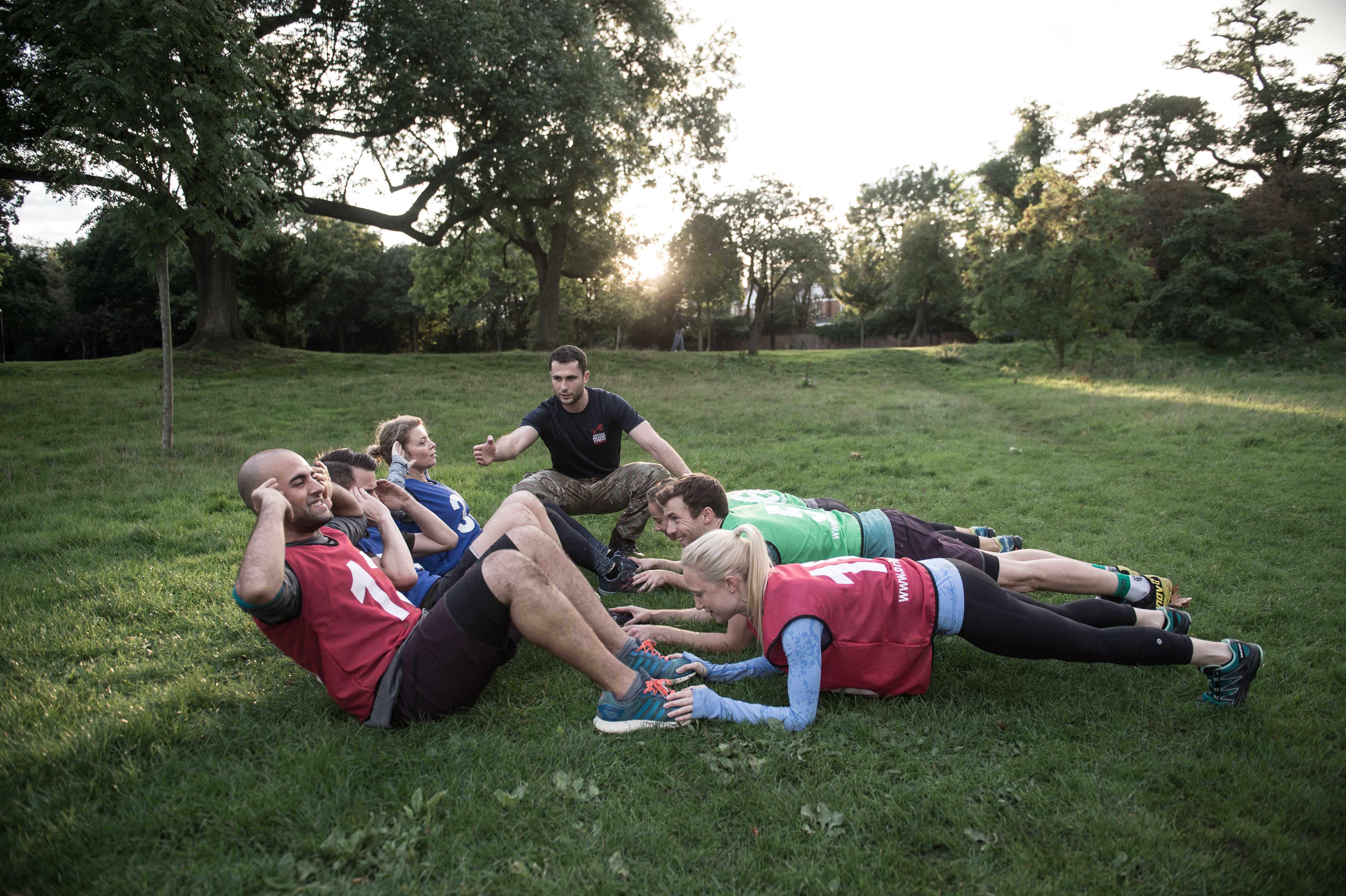 Why was the business created and when?
Harry Sowerby founded BMF in 1999 after completing his Army PTI (Physical Training Instructors) course, was tasked with the idea of setting up a company to deliver British Army style fitness classes whilst working on the set of Saving Private Ryan. The model was to offer the training to the general public at local parks with the first class held in Hyde Park in April 1999.
What are the benefits of outdoor fitness?
Maybe we're biased, but in our view there's just nothing quite like feeling the grass underfoot and the fresh air on your face while you're getting fit with your mates.
Nature is natural therapy and has wide-ranging impacts on all aspects of our health, including mentally and emotionally as well as physical effects such as reducing blood pressure, heart rate, muscle tension and reducing stress hormones.
But rather than take our word for it, we decided to get the experts involved, and see if there really was anything better about getting fit in the great outdoors – turns out there's a lot that backs up our theory! Check out what we found:
Mental Health
There is a tonne of literature published on the effects of getting outdoors. A UK Parliament report in 2016 showed some pretty compelling findings when it comes to the impact of green space on our mental health as a nation, even suggesting that "nature-based" therapy be used to relieve some mental and physical illnesses and improve recovery time.
Meanwhile, a study at the University of Essex examined the impact of exercising in nature, or green exercise, on mental health. The results showed that exposure to outdoor exercise had significant positive impacts like improving self-esteem and mood and reducing stress and insomnia for both males and females across all age groups.
Another recent study published by Mind found that taking a walk-in nature reduced depression by 71% of participants!
The results don't get much more compelling than that when it comes to nature's impact on our mental wellbeing so ditch the treadmill and get to your nearest park, stat!
Forget about the clock 
The great thing about working out outdoors is that it doesn't feel like exercise. So instead of painfully watching your workout tick by measured by the countdown timer on the treadmill or the music videos on repeat in the gym. When we're outdoors we are so immersed in our environment and surrounded by different stimuli, that clock watching goes out the window and before we know it, an hour of exercise flashes by.
Get more bang for your buck
According to medical studies done at Harvard, wind resistance experienced while running outside can lift your calorie burn by up to 10%. Not only will you burn more, but you'll do more too. Studies have shown that those who work out outdoors generally end up training for longer, due to increased enjoyment and reduced boredom.
Not only do you do more working outside but it's better for your body. The firm, flat surfaces of gym equipment like treadmills place more stress on your knees and ligaments, causing bigger impact on your joints and making it harder to recover.
Train for an event 
There are few things more satisfying than the feeling of accomplishment that comes with finishing a sporting event. And whether it's a 5KM run or an ultra-marathon, having the looming deadline of a date you've been building towards, the motivation is unbeatable.
This will in-turn super-charge your competitiveness and add a whole new dimension to your training as you start thinking beyond just physical and aesthetic goals and become focused on beating your personal best!
If you've got an event like a Spartan race, for example, in your sights, British Military Fitness workouts are an incredible way to take your fitness to the next level while also improving your coordination, agility and mental toughness, so you're ready for whatever the race course throws at you.
Let the sunshine in
Now, we know the UK isn't, well, the sunniest spot in the world. Which is why it's more important than ever to soak up that Vitamin D every chance we get.
Not only does natural light invigorate and energise your body and mind, Vitamin D also enhances energy generation of the muscle and oxidation of the tissues, meaning that working out in the sun literally has a direct impact on your fitness gains. And now that the summer months are finally here, it's the perfect time to get out and make hay while the sun shines (and work on your tan while you're at it).
Just don't forget your sunscreen and water bottle!
What is your greatest success story?
Oh, hundreds! To name just a few:
What is the big aim of the company?
Inspiring positive change to get people fit and healthy across the country.