Your Wellness Hub is a one-stop wellness hub for companies to purchase a range of wellness offering designed to help employees Live Fit, Work Fit and Think Fit. Employers can help employees to Work Fit by creating a healthier work environment that creates positive behavioural changes that increase morale and productivity such as encouraging healthier snacking choices. Healthy Nibbles make snacking healthy and convenient whilst ensuring taste is a priority, here is an insight into the company: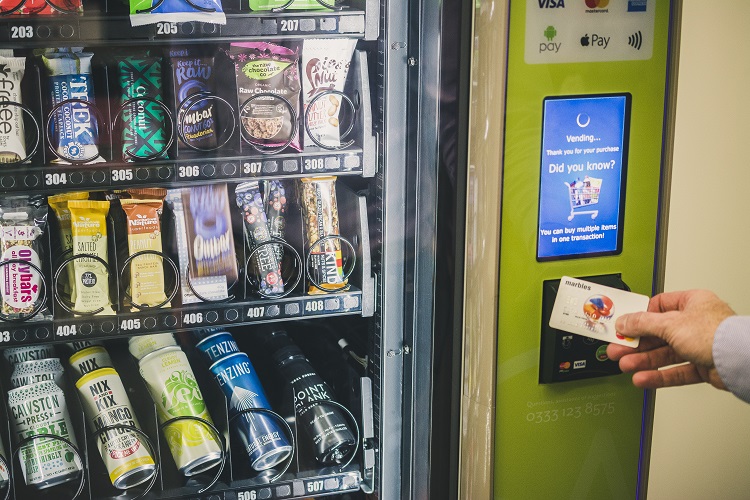 Why was the business created and when?
Healthy Nibbles was created in 2014 after its Founder, Sara Roberts identified the challenge of finding healthy and nutritious snacks in city offices and travel hubs throughout the UK.
What are the benefits of the products?
At Healthy Nibbles, we commit that our range will be free from hydrogenated fats, artificial colours, flavours, preservatives and sweeteners whilst delivering products that meet a range of dietary requirements including: Vegan, Gluten Free, Nut Free and Organic. In terms of our vending machines, these are 100% cashless and provide full nutritional/allergen information prior to purchase.
What is your greatest success story?
Our greatest success story would be our ongoing partnership with Three Mobile. Each quarter we send 20,000 snacks to over 350 locations throughout the UK. This is part of Three's wellness initiative which helps employees make positive snack choices.
What is the big aim of the company?
Healthy Nibbles is committed to enhancing health through nutritional wellbeing within business and community, transforming food purchase and consumption decisions.