No matter where employees are in their health journey, Fitbit Health Solutions deliver an intuitive, engaging and motivating experience. From physical activity challenges and sleep tracking to diabetes and hypertension condition management, the Fitbit Health Platform enables continuous monitoring and insights to help drive health improvements.
If you are interested in learning more about Fitbit, have a read below.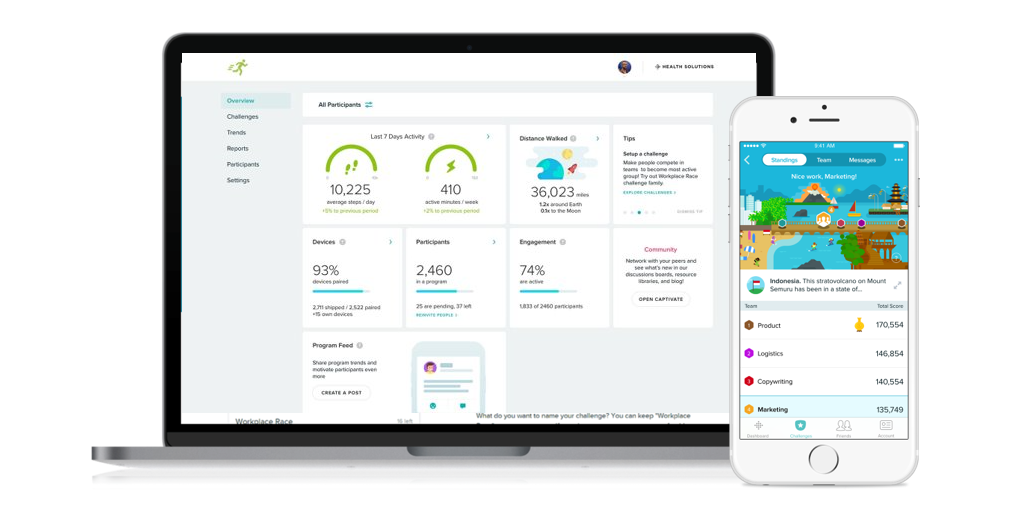 Fitbit was founded in 2007 by James Park and Eric Friedman who saw the potential for using sensors in small, wearable devices to bring amazing experiences to the fitness and health market. Since then they have launched Fitbit Health Solutions, the corporate wellness program part of Fitbit. Fitbit Health Solutions delivers health and wellness solutions designed to increase engagement, improve health outcomes and drive positive returns for employers, health plans and health systems.
Fitbit's constant evolution is one of their greatest success stories, and with the launch of Fitbit Care, a connected health platform that combines health coaching and virtual care, the company is looking forward to offering the tools to enable increased employee wellness, disease management and prevention system.
Fitbit Health Solutions looks to provide market-leading and ever-evolving consumer technology to help companies, plans and providers engage more meaningfully with individuals throughout their daily lives.