An increasing number of us are being diagnosed with breast cancer every year. This disease is devastating lives on a heart-breaking scale. We can't live with that and we know you can't either. Breast Cancer Awareness Month is here to urge us all to take action; to create a future for those being diagnosed on a daily basis. There are plenty of ways to raise awareness and to ensure you, yourself, are healthy.
This is the most visible way to raise awareness for Breast Cancer. Friday 18th October, whether you're at work, heading to the gym, shopping at the supermarket or doing the school run, be sure to wear pink! Pink t-shirt, pink shoes, pink hair band, pink socks – whatever you can find. Let's raise as many funds as possible! There are fundraising packs you can download – why not dress up entirely in pink for the occasion to gain sponsorship? Or you can wear pink and make an online donation yourself. The power is in your hands.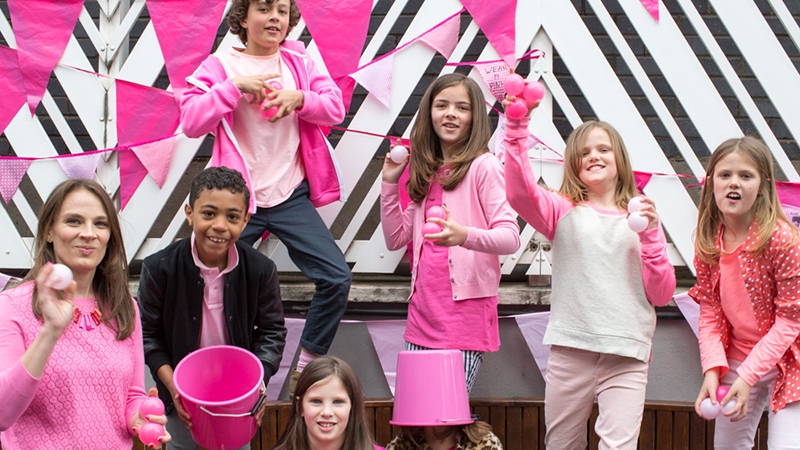 Shopping with Breast Cancer in mind
Many retailers have partnered with Breast Cancer Now and sell a variety of products that put directly back into the charity. For example, Tikiboo, GHD, Asda and M&S have dedicated collections and ranges for this phenomenal charity.
This is vital. It is so important we check our breasts regularly as it only takes a minute. If you are waiting for the kettle to boil, flicking through the TV channels or just have some down time to yourself, that is all the time you will need to check them effectively. Try and make it a part of your regular routine, in the shower perhaps.
Women are surviving breast cancer providing they have an early diagnosis. The earlier the diagnosis, the better chance of successful treatment. If you spot anything unusual with your breasts, go to your doctor. You won't be wasting their time, even if it turns out to be nothing serious.
The things you need to look for when checking yourself include:
The shape and size of your breast – Is one larger than the other?
Skin texture – This can be puckering or dimpling
The colour of your breast – Is it red or inflamed?
Change to your nipples – One could be inverted when usually it points out
Nipple discharge – Any unusual discharge coming from the nipple
Rash or crusting of the nipple
A lump or swelling in your armpit, upper chest or breast – sometimes you can feel a lump, but can't see it.
This October, let's raise awareness and support those affected by breast cancer. Together, we can beat it.