Are you looking for a workout class that is slightly different? Cardio Tennis is a fun, sociable group fitness class set on a tennis court that challenges players with their speed and agility. Discover a party atmosphere with high-energy moves to heart-pumping music where you lunge, run and laugh. From beginners to seasoned pros, swing a racquet and join the fun… Virgin Active's qualified coaches encourage you through drills and offer tips!
What are the benefits of playing Cardio Tennis?
Provides interval training, which is an effective way to boost heart health and fitness levels.
Burns more calories than playing a singles or doubles game of tennis, and many other fitness options. It can burn up to 1,000 calories!
Improves your tennis skills and if you are a novice it is the best way to start playing.
It is a fun and social class for players of all ability levels, it isn't just beneficial for your health but for your social life.
The Incorpore Team were recently put through their paces in a Cardio Tennis workout with Virgin Active Brighton, and this is what they thought:
"Cardio tennis was undeniably tougher than I'd imagined! It was however a great workout and there were pretty good team building elements too, it was great to see the #Incorpore team getting competitive but also working together to try and complete the challenges – admittedly we were a bit useless at the tennis element, poor Grant (our instructor) was probably glad to see the back of us after our session…we all had fun though!" – Rachel
"Great way to burn some calories quickly whilst learning some tennis skills. The instructors were really fun but made sure we were pushing ourselves. Highly recommend!" – Oli
"Really fun, intense workout in the sunshine – everything ached the next day!" – Lauren
"Cardio tennis was really good fun and even though I am not the most co-ordinated individual the coaches were very encouraging and engaging. The class was fast paced so I didn't have time to worry about my lack of tennis skills and one of the best cardio workouts in have had in a long time!" – Lucy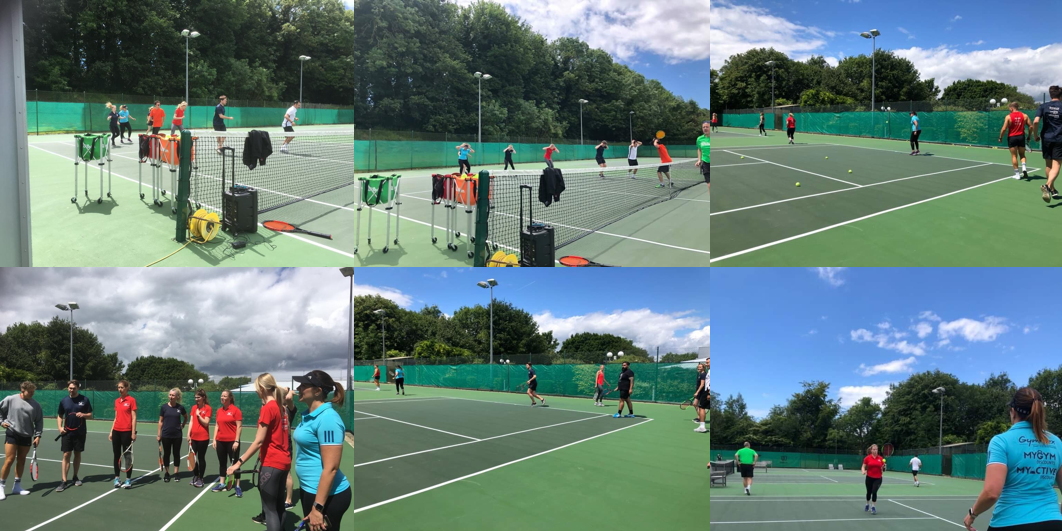 Read more: The health benefits of tennis